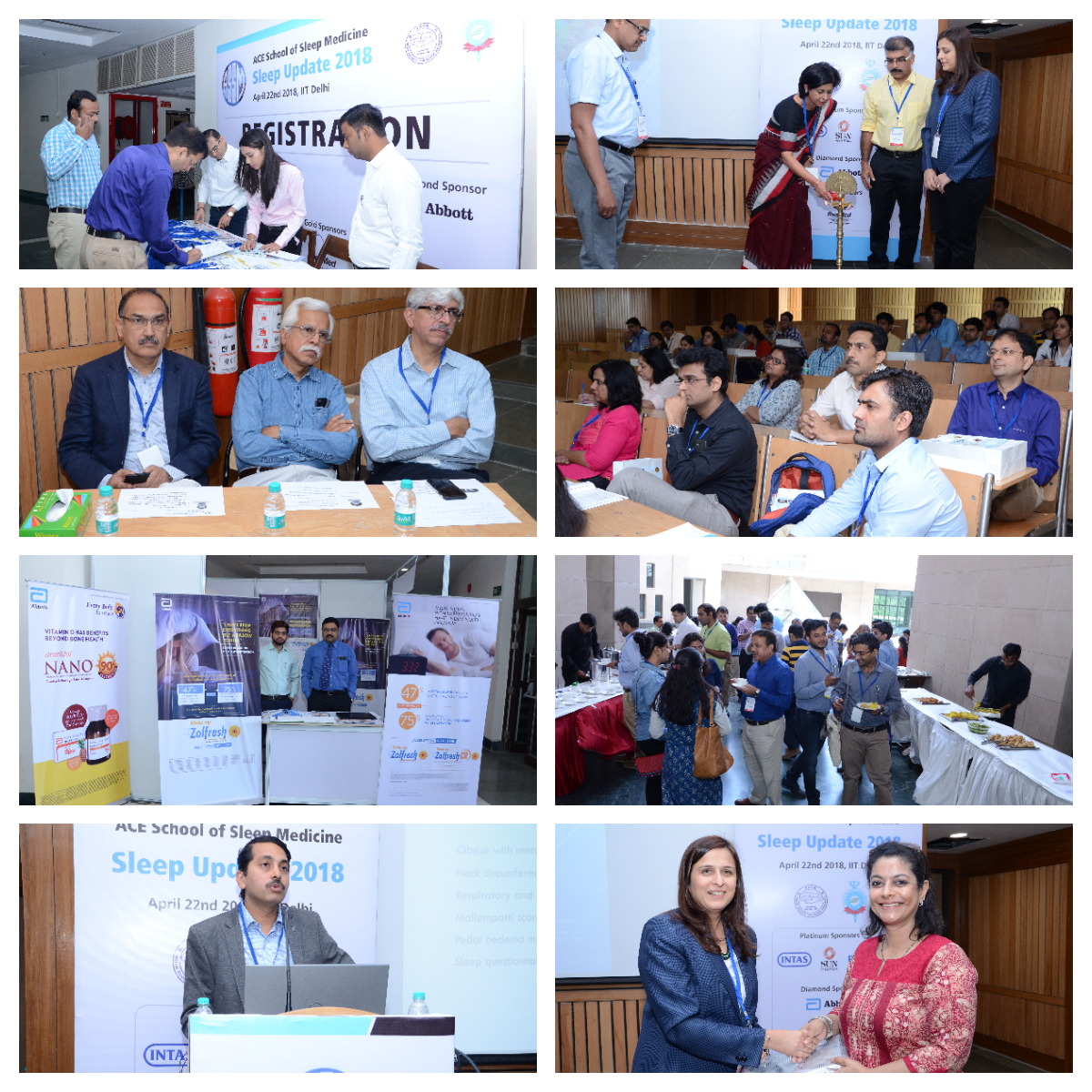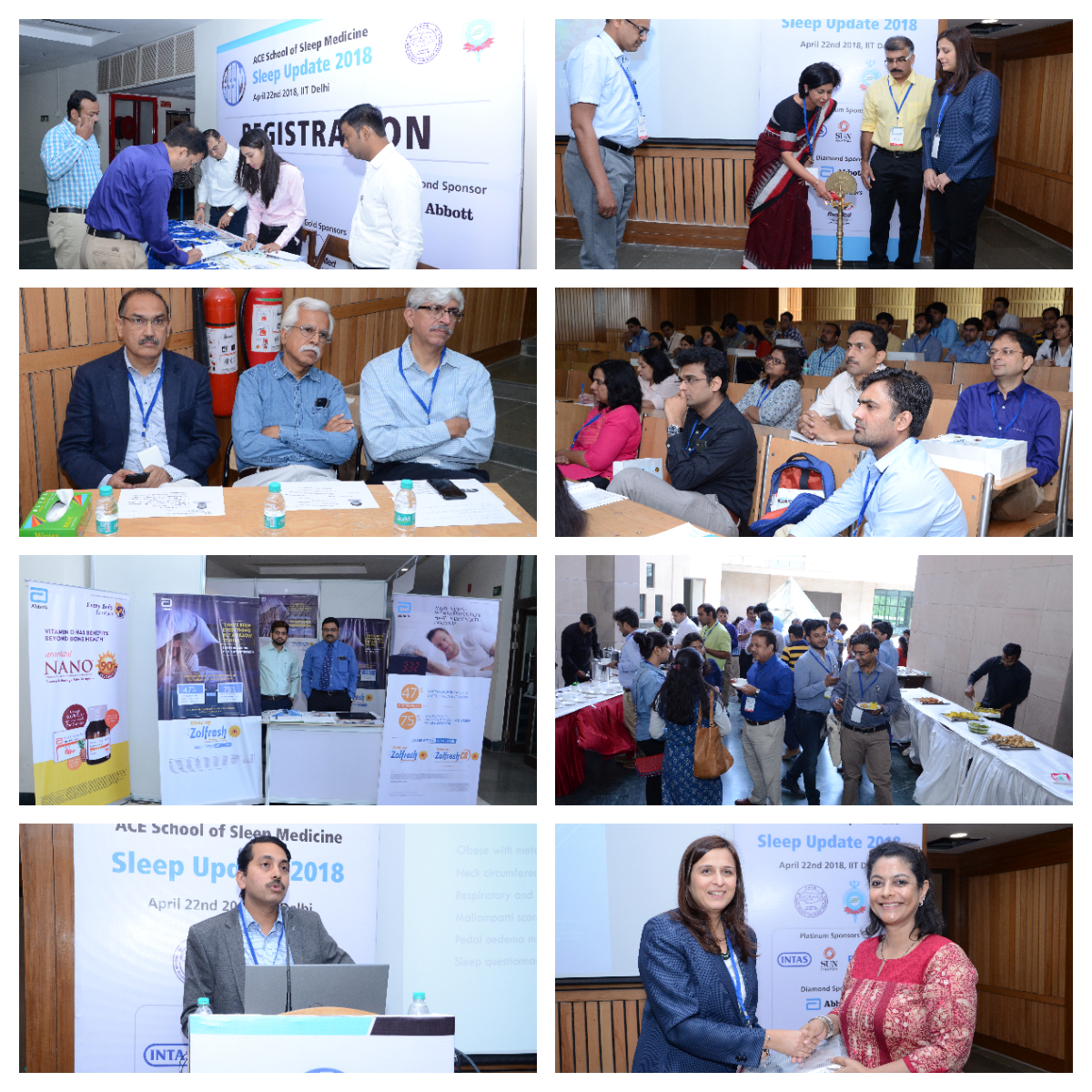 Sleep Update 2018 was conducted on 22nd April 2018 by Dr.Manvir Bhatia and Dr.Preeti Devnani at IIT New Delhi with a theme "Current Guideline & Quality of care in Sleep Medicine".
There were 70 delegates who attended this conference. The Conference was divided into 4 Symposia.
Symposia-1 Highlighted the treatment, investigate modalities used for OSA. The talks were delivered by experts in ENT, Radiology and Neurology. Dr.Manvir Bhatia discussed the role of "Quality Care in management of OSA".
Symposia-2 Highlighted on Imsomnias to Hypersomnias and included topics on RLS and Sleep Medicine.
Symposia-3 focused on Sleep Medicine Practice. Dr Manvir Bhatia discussed on managing roles in Sleep Lab.
Symposia-4 focused on Confusing Conundrums in clinic which had interesting cases and covered topic like use of device to measure breathing etc.
This event was endorsed by ISDA and ISSR and Sponsored by PHILIPS, SUNPHARMA, INTAS, ABBOTT, RESMED.
The feedback from delegate was highly encouraging and requests were written to organize for more such events  like this frequently.
Summary
Event
​
Sleep Update 2018 Organised by Dr.Manvir Bhatia and Dr.Preeti Devnani on 22nd April at IIT New Delhi
Location
Starting on
Ending on