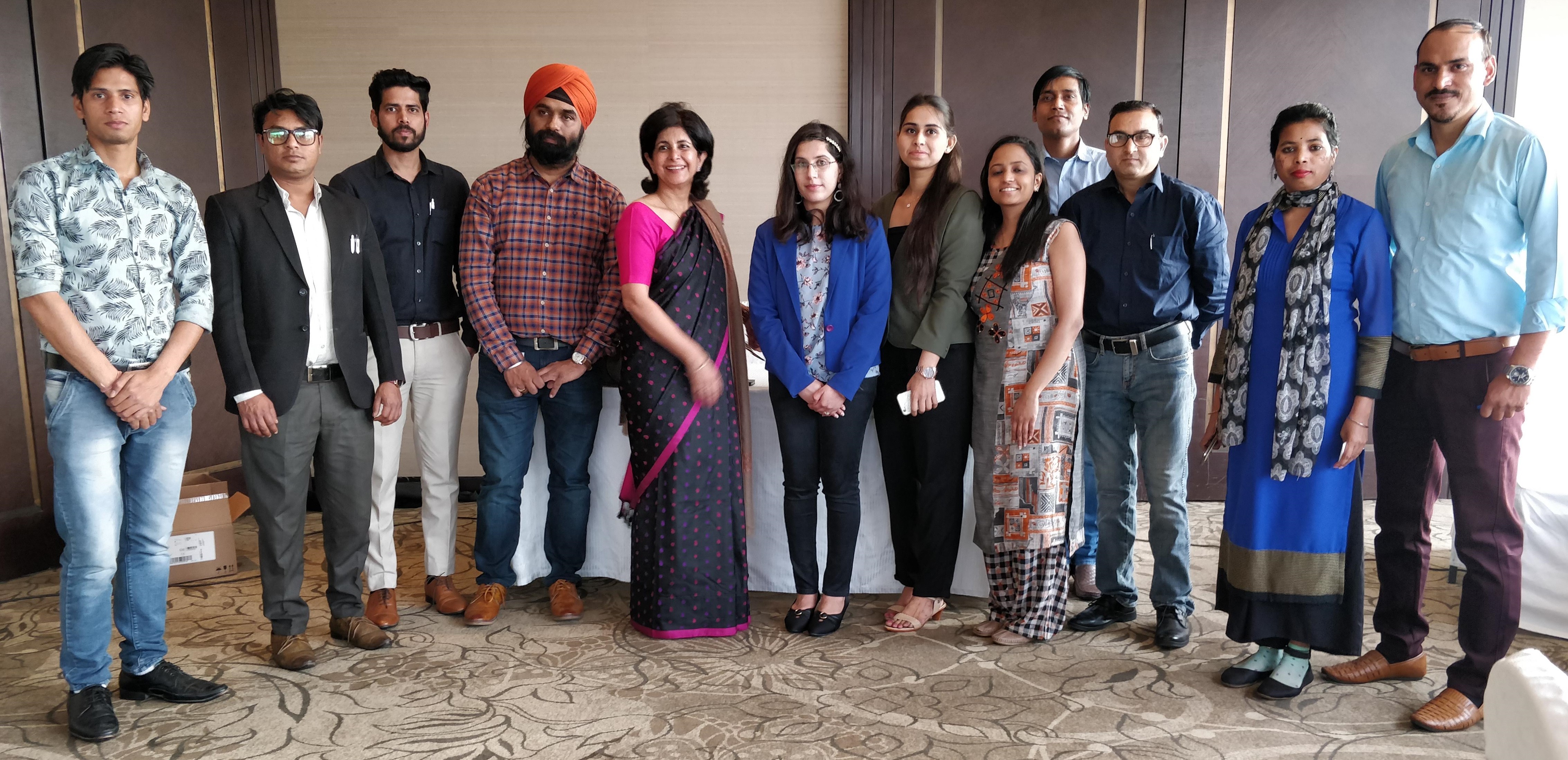 On the occasion of World Sleep Day, Dr.Manvir Bhatia with Neurology & Sleep Centre,did two things firtly she did a chat show on radio 92.7 Big FM to discuss about sleep on the occasion of World Sleep Day.The no of hours of sleep required and influence of gadgets on sleep etc .
Secondly She Organised an event at Hyatt Regency New Delhi on 16th March 2019. The main purpose of this event was to create awareness about sleep related issues and help people understand the benefits of PAP Devices.This event provided the existing PAP users a platform to get their devices checked and avail facilities such as data downloading, introduces new masks, tubes etc. Discounts were given on devices (PAP), accessories and overnight sleep studies.
The event offered free consultation for sleep disorders, counselling about sleep studies, benefits of using PAP and trouble shooting with PAP issues. In addition a senior yoga teacher taught patients the breathing exercises such as pranayam, ujjai pranayam to improve pharyngeal muscles.
Fifty Two adults attended the event which include new patients, patients using CPAP and those diagnosed with Obstructive Sleep Disorder but not using PAP.
We also had a session where the people shared their experiences about impact of CPAP on their life, and treatment advised by Dr.Manvir Bhatia
The event was highly appreciated as received positive feedbacks from people and got the suggestions to organise such events every quarter.
Overall the event got positive response and also appreciate the support provided by PHILIPS.
Location: HYATT REGENCY NEW DELHI
Date of Activity: 16TH MARCH 2019
Submitted By: Dr.Manvir Bhatia
Summary
Event
​
World Sleep Day Celebration by #DrManvirBhatia on 16th March at Hyatt Hotel New Delhi
Location
​
Hyatt Regency New Delhi

,

Bhikaji Cama Place, Ring Road, New Delhi - 110 066, India

,

Bhikaji Cama Place, Ring Road, New Delhi - 110 066, India

,

Bhikaji Cama Place, Ring Road, New Delhi - 110 066, India

-

110066
Starting on
Ending on
On the occasion of World Sleep Day, Dr.Manvir Bhatia with Neurology & Sleep Centre,did two things firtly she did a chat show on radio 92.7 Big FM to discuss about sleep on the occasion of World Sleep Day.The no of hours of sleep required and influence of gadgets on sleep etc . Secondly She Organised an event at Hyatt Regency New Delhi on 16th March 2019. The main purpose of this event was to create awareness about sleep related issues and help people understand the benefits of PAP Devices.This event provided the existing PAP users a platform to get their devices checked and avail facilities such as data downloading, introduces new masks, tubes etc. Discounts were given on devices (PAP), accessories and overnight sleep studies. The event offered free consultation for sleep disorders, counselling about sleep studies, benefits of using PAP and trouble shooting with PAP issues. In addition a senior yoga teacher taught patients the breathing exercises such as pranayam, ujjai pranayam to improve pharyngeal muscles. Fifty Two adults attended the event which include new patients, patients using CPAP and those diagnosed with Obstructive Sleep Disorder but not using PAP. We also had a session where the people shared their experiences about impact of CPAP on their life, and treatment advised by Dr.Manvir Bhatia The event was highly appreciated as received positive feedbacks from people and got the suggestions to organise such events every quarter. Overall the event got positive response and also appreciate the support provided by PHILIPS. Location: HYATT REGENCY NEW DELHI Date of Activity: 16TH MARCH 2019 Submitted By: Dr.Manvir Bhatia
Offer Price