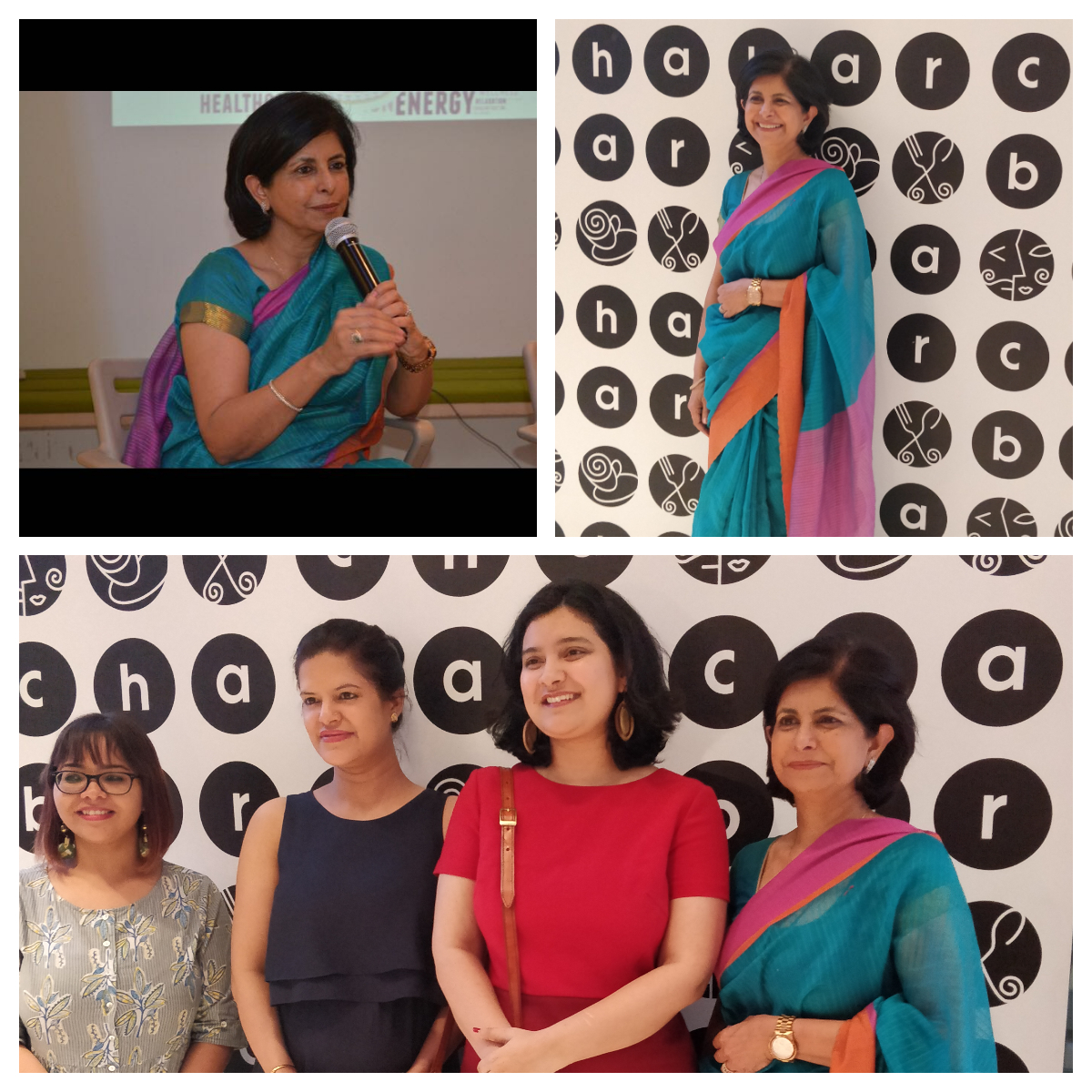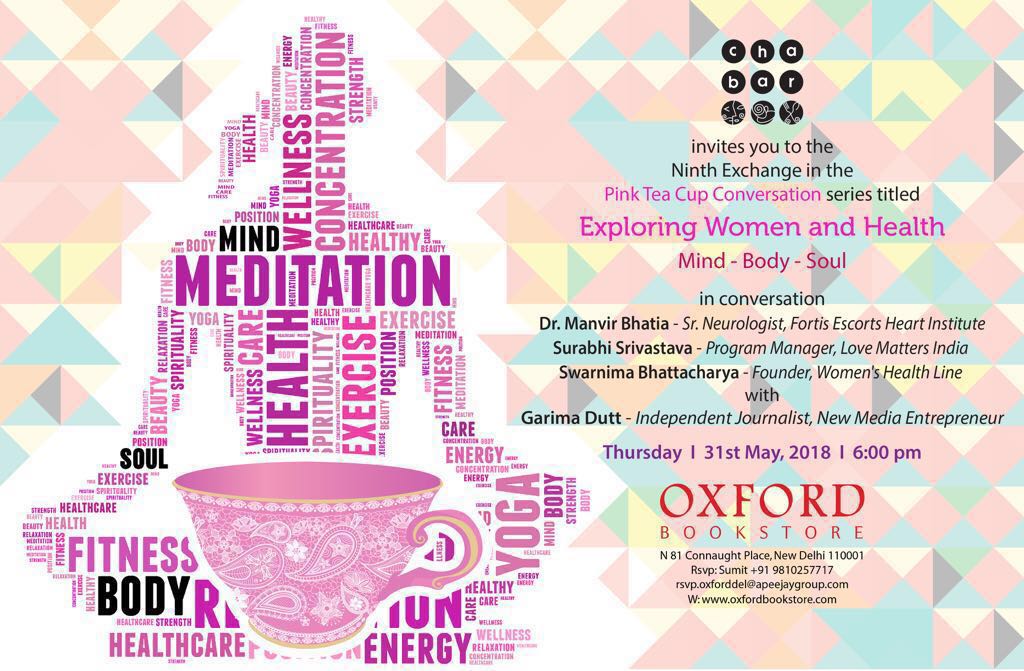 DrManvirBhatia was one of the speaker for the topic Exploring Women  and Health Mind-Body-Soul organised by OxfordBookStore ChaBar-New Delhi on 31st May 2018. DrBhatia discussed sleepissues in women seen in different age groups. She also discussed about the causes and measures to improve sleep.
Along with Dr.Bhatia there were other speakers-Garima Dutt-Independent Journalist-New Media Entrepreneur, Surabhi Srivastava-Program Manager, Love Matters India, Swarnima-Founder Women Healthline.
The discussion also conclude that Sex Education should be aware among young girls. Necessary measures to be taken for women safety and health, also Role of men should be highlighted in terms of improving women's health, also how nowadays world is digitally connected and there are provisions where women may not have to present she can take guidance anywhere from any source be it doctors, consultants, NGO'S etc.
On the note all the speakers from different domain of their profession came to one point that Women's Health should be take into consideration.
Summary
Event
​
#SleepIssues in Women were discussed by Dr.Manvir Bhatia at OxfordBook Store-ChaBar- New Delhi
Location
​
Connaught Place, New Delhi

,
Starting on
Ending on
DrManvirBhatia was one of the speaker for the topic Exploring Women and Health Mind-Body-Soul organised by OxfordBookStore ChaBar-New Delhi on 31st May 2018. DrBhatia discussed sleepissues in women seen in different age groups. She also discussed about the causes and measures to improve sleep. Along with Dr.Bhatia there were other speakers-Garima Dutt-Independent Journalist-New Media Entrepreneur, Surabhi Srivastava-Program Manager, Love Matters India, Swarnima-Founder Women Healthline. The discussion also conclude that Sex Education should be aware among young girls. Necessary measures to be taken for women safety and health, also Role of men should be highlighted in terms of improving women's health, also how nowadays world is digitally connected and there are provisions where women may not have to present she can take guidance anywhere from any source be it doctors, consultants, NGO'S etc. On the note all the speakers from different domain of their profession came to one point that Women's Health should be take into consider