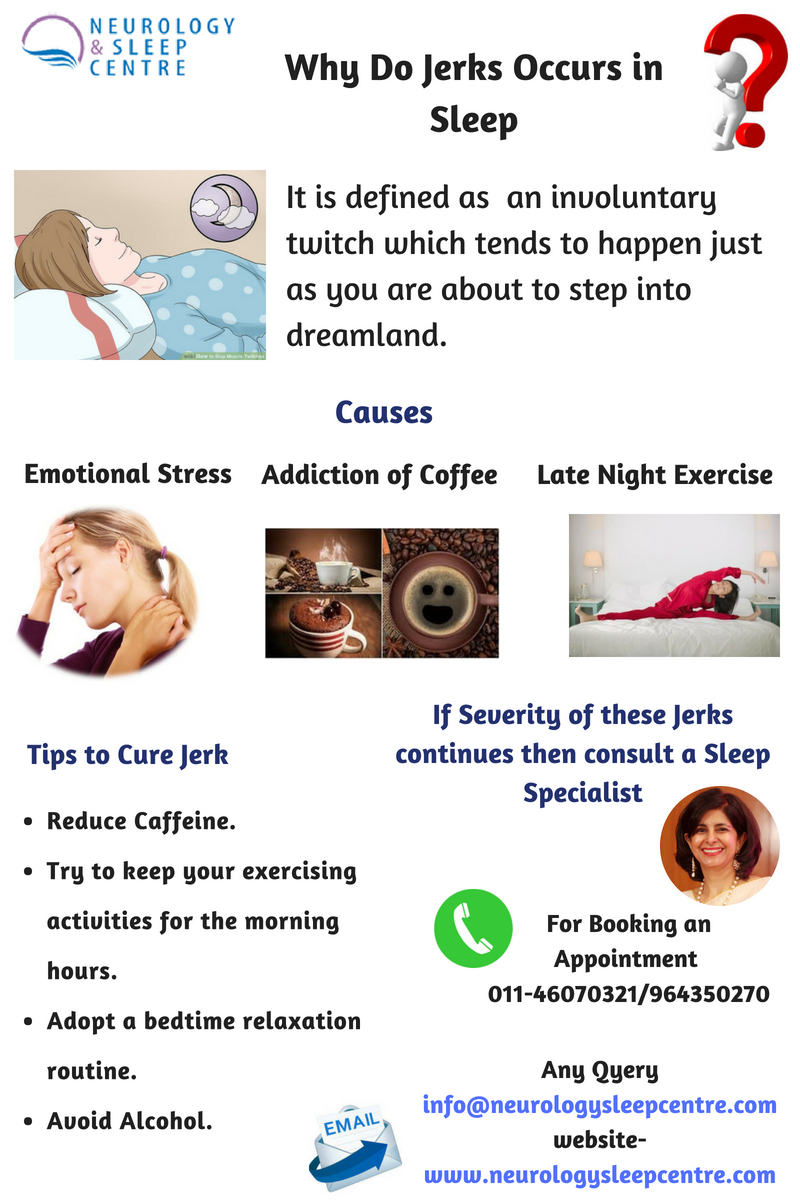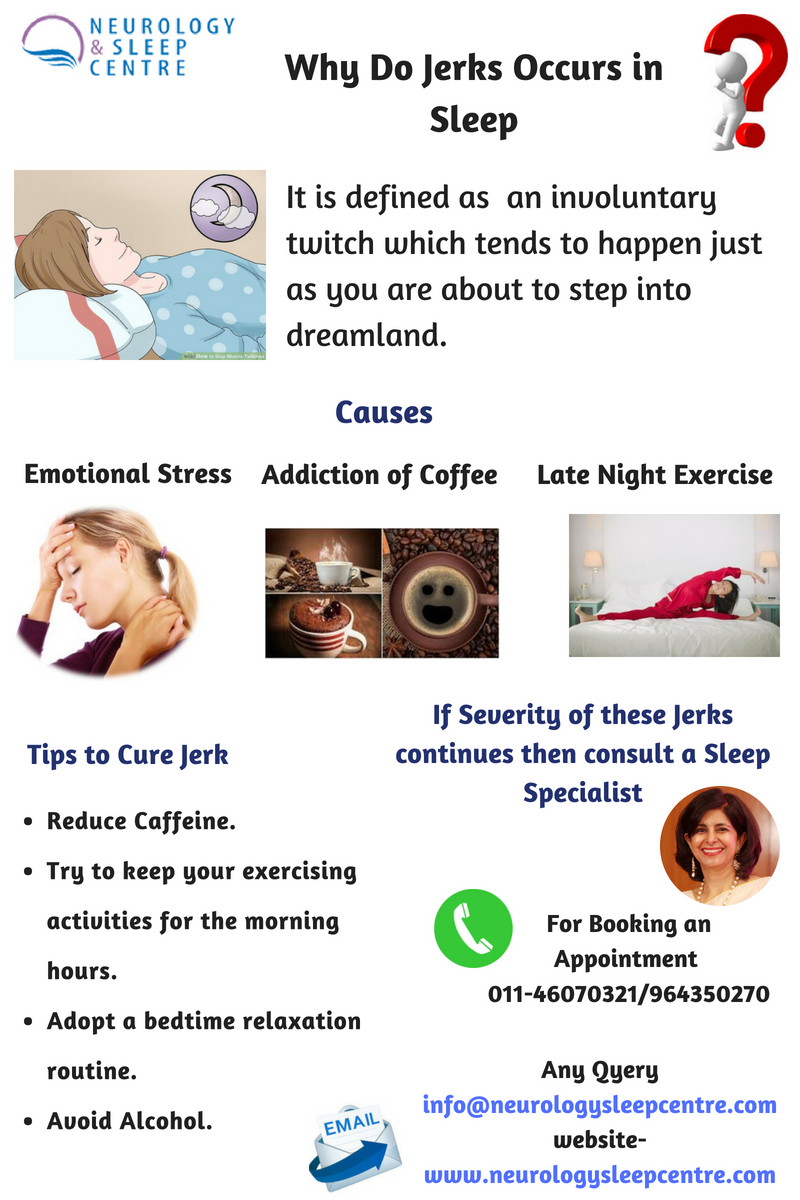 Jerk is an involuntary muscle spasm that occurs as a person is drifting off to sleep.
The phenomenon is so named in reference to the hypnagogic state — the transitional period between wakefulness and sleep.
Research suggesting that 60 to 70 percent of people experience them. Many individuals may be visited by nightly hypnic jerks without even knowing it, as the twitches often go unremembered, particularly if they don't cause a person to wake up.
Some scientists believe certain factors, such as stress, anxiety, fatigue, caffeine and sleep deprivation, may increase the frequency or severity of hypnic jerks, but conclusive research is lacking on the subject. Intense physical activity or exercise in the evening may also contribute to increased hypnic jerks, said Michelle Drerup, a psychologist and behavioral sleep medicine specialist at the Cleveland Clinic's Sleep Disorders Center in Ohio.
Jerks are completely normal and nothing to be concerned about," Drerup told Live Science.
But keep in mind: a high caffeine intake, strenuous evening activities, emotional stress, or sleep deprivation may increase the frequency and intensity of jerks.
And if the jerks themselves—or your anxiety about having them—prevent you from getting enough sleep, talk to your doctor.