Dr.Manvir Bhatia was invited by FICCI FLOW & SleepWell Foundation for the Wellness Concalve-Chennai where domains of wellness were highlighted which are: physical, intellectual, emotional, social, spiritual, vocational, financial, and environmental.
The event also addressed Women are Multifactrum as they play a pivotal role in the provision of health care for family and society.Thus Wellness of a woman has to be assured and taken care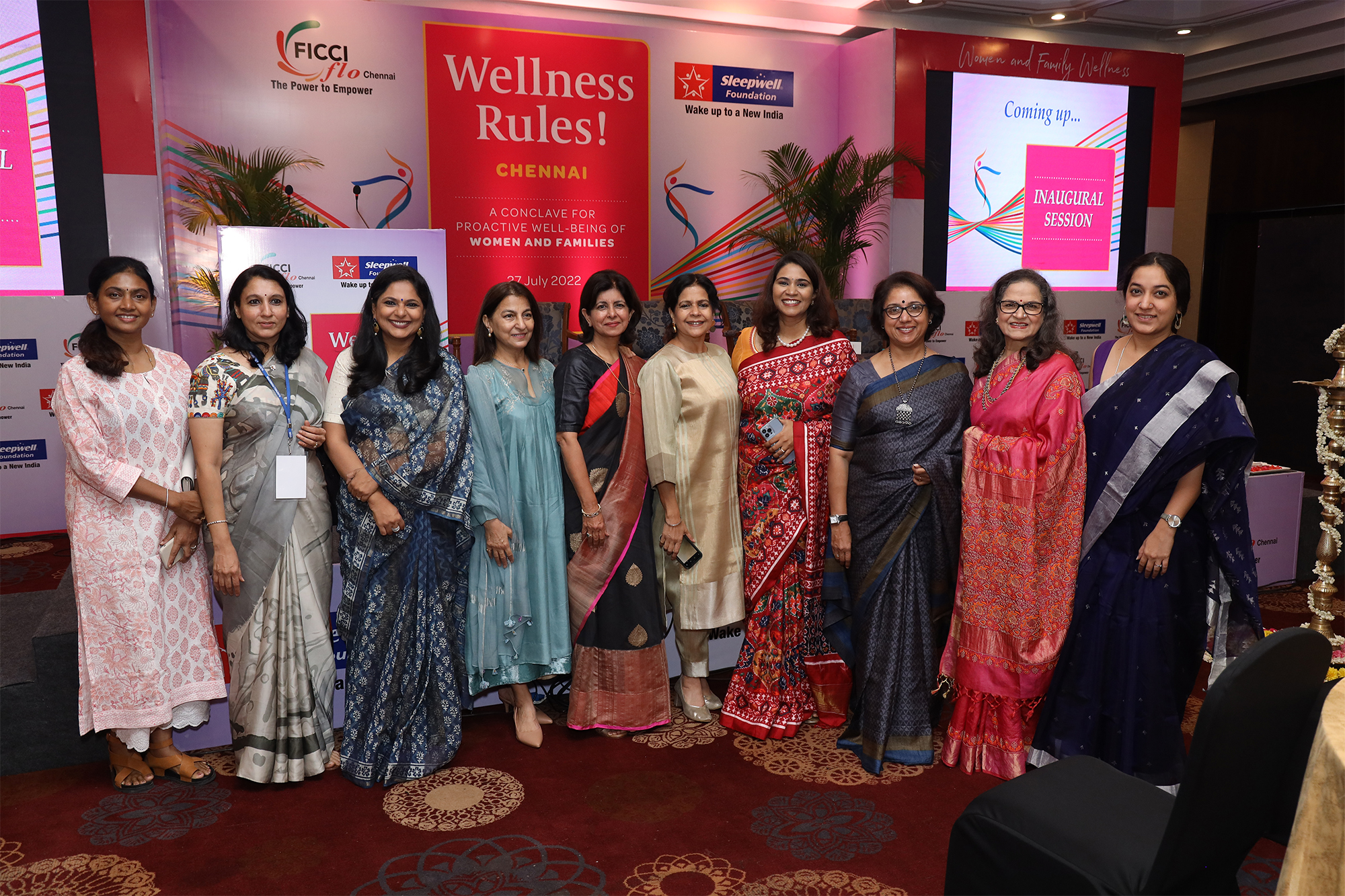 ---
Dr.Bhatia was invited to be a part of the Goldman Sachs Ambassadors Program Bootcamp at Taj, Mumbai, shared the space with talented Women Entrepreneurs doing extremely well in their respective domains-18th April 2022, Mumbai
Life is all about getting Inspiration and Inspire Others. #10KWomen #WomeninBusiness #GoldmanSachs #ISB #Inspiration #TajMumbai #BootCamp
---
Dr.Manvir Bhatia presented the Guidelines on Insomnia by API & ISSR at the APICON 2022 and raised an important key point that Insomnia is a disorder and not a symptom. We should have an approach to the diagnosis, identify the cause, and the Perpetuating factors and have a planned management with patient participation and cognitive behavioral therapy being the first line of treatment.- 17th April 2022, Jaipur
---
Dr.Bhatia celebrated the World Sleep Day 2022 and highlighted Why Good Sleep Is Important For Good Health? 18th March 2022
For more information please click the link.
---
Article in Amar Ujala on "Make friends with sleep" Hindi edition 8th January 2020
---
1. Dr.Bhatia quoted for The Hindu on " Lack of Sleep over a period of time can lead to altered moods and memory" 1st November 2019
2. Dr.Manvir Bhatia interviewed by Thrive Global for "Benefits of Sleeping well" 31st July 2019
3. Article published in Nai duniya Dainik Jagran on "Less Sleep can cause heart issues" 15th October 2019
नींद की कमी से दिल की बीमारी का खतरा- अगर आप भी नींद नहीं आने की समस्या से परेशान हैं तो इसे नजरअंदाज नहीं करें और जल्द से जल्द चिकित्सक की सलाह लें।
4. Dr.Manvir Bhatia quoted in Amar Ujala on "Sleep Issues in Housewifes" 1st July 2019
6. Dr.Manvir Bhatia interviewed by Parent Circle Magazine for " Lack of sleep can have an negative effect on child's behaviour and functioning for Pree-teens & Teens" 17th June 2019
8. Article in Times Of India on " Sleep is as important as good food, sunshine etc" 21st April 2019
9. Interview by Hyatt Regency Delhi for " Aspect of Sleep and how to improve sleep" 17th April 2019
#DrManvirBhatia- Priviledge to be a part of #GoldmanSach Residency Program for Business Women. This was a 4 and a Half Day Program conducted by #ISB- Indian School of Business at #Mohali. #ISBGS10KAMBS
The topics covered were #Growth #Strategies which focused on #DigitalStrategies, #Marketing and #Pricing to understand how to digitize your marketing stratergies, #Digital Marketing and #Analytics which helped to understand the past and future of your business using regression.